FUTSAL WEEK YOUTH TRAINING CAMP - Zadar 2015
29/6-5/7/2015
Zadar, Croatia
Višnjik SC Hall &
Youth Hostel Zadar Playgrounds (outdoor)
After the outstanding success of last year's
Youth Training Camp
last summer, FutsalWeek will again organise a week of futsal training with leading coaches for players (boys and girls) from all over the world between the ages of 14-20 years old. The training camp will take place in the picturesque and historic Croatian seaside town of Zadar between 29th June and 5th July 2015.
The aim of the camp is to give young futsal players access to world-class coaching from experts such as FIFA Instructor Mico Martic as well as current international players. Players will train twice daily and also play competitive fixtures. Feedback and advice will be provided throughout to enhance their game and each player will receive an individual performance report.
The program will not only focus on improving the players' futsal ability but also provide them with an unforgettable cultural and social experience. They will participate, alongside their fellow campers who originate from all over the world, in fun activities to ensure a well-rounded experience that will enhance their personal development.
Included in the package is all accommodation, food (3 meals per day) and transfers from Zadar airport (or others on request). They will stay at the recently refurbished and modern
Omladinski Hostel in Zadar
which features its own futsal court on site and is located just 50 meters from the beach, ensuring the participants can make the most of their stay. The cost of all this is
just 300,00 euros
per player.
To ensure we can provide the best possible experience we invited feedback on the camp last year which we will use to make this year's edition even better. In 2014 the players spoke of the opportunity to learn about specific futsal techniques and tactics, to make friends from different backgrounds and spend their free time at the beach as some of the highlights. Many of last year's participants have already booked their return for this year.
Plus this year we did not want to leave coaches out and have formulated a unique learning and mentoring programme for them as well. Coaches are invited to shadow the instructors throughout the week to learn from their huge wealth of coaching experience and knowledge.
Coaching Mentoring Programme (New!)
At the end of each training session they will present a detailed debrief with a discussion to explain the theory and philosophy behind their methods. Throughout the camp they will be further presentations on Youth Futsal Training Methodology and the week will be concluded wit a 2hr discussion session to allow the attending coaches to ask whatever they wish to improve their skills and implement more effective coaching with their own teams and players. This mentoring programme is completely free, though coaches can take advantage of the exceptional accommodation packages available.
We hope you will join us for the 2015 Futsal Week Youth Training Camp in Zadar and look forward to spending time with you. We recommend you register your interest as soon as possible to avoid disappointment as the camp is very popular. If you have any questions or want to register your interest please contact us at
Mico.Martic@FutsalPlanet.com
or
www.FutsalWeek.com
.
Mico Martic
mico.martic@futsalplanet.com
Matija Dulvat
dulvat44@hotmail.com
Marko Simurina
msimurina@yahoo.com
------------------------------------------------------------------------------------------
FUTSAL WEEK YOUTH TRAINING CAMP PROGRAMME29/06/2015, Monday
• Arrival of the players during the day. Start with lunch, then free afternoon and after dinner the official opening ceremony for the camp
30/06/2015, Tuesday
• 08:00 to 08:45 Breakfast
Training Preview
• 09:00 to 12:00 Morning training sessions, two groups
Training Debrief & Discussion
• 13.00 Lunch
Training Preview
• 14:30 to 16:00 Afternoon training sessions, two groups
Training Debrief & Discussion
• 16:30 to 20:00 Free time (BEACH)
• 20:30 Dinner
• 21:00 to 23:30 Free time
• 24.00 Rooms
01/07/2015, Wednesday
• 08:00 to 08:45 Breakfast
Training Preview
• 09:00 to 12:00 Morning training sessions, two groups
Training Debrief & Discussion
• 13.00 Lunch
Training Preview
• 14:30 to 16:00 Afternoon training sessions, two groups
Training Debrief & Discussion
• 16:30 to 20:00 Free time (BEACH)
• 20:30 Dinner
• 21:00 to 23:30 Free time
• 24.00 Rooms
02/07/2015, Thursday
• 08:00 to 08:45 Breakfast
Training Preview
• 09:00 to 12:00 Morning training sessions, two groups
Training Debrief & Discussion
• 13.00 Lunch
Training Preview
• 14:30 to 16:00 Afternoon training sessions, two groups
Training Debrief & Discussion
• 16:30 to 20:00 Free time (BEACH)
• 20:30 Dinner
• 21:00 to 23:30 Free time
• 24.00 Rooms
03/07/2015, Friday
Youth Futsal Training Methodology (08:00 to 12.00)
• Visit to the islands by boat after breakfast
• Tournament on the island of Ugljan
• Return for dinner
04/07/2015, Saturday
• 08:00 to 09:15 Breakfast
Training Preview
• 09:30 to 12:30 Morning training sessions, two groups (Technical-Tactical, Physical, Special situations)
Training Debrief & Discussion
• 13.00 Lunch
Coaching Course Final Discussion (14:00 to 16.00)
• 2:00 p.m. to 6:00 p.m. Leisure
• 18:30 Dinner
• 19:00 Outing to the center of Zadar where they will play the final games of the camp (Closing party)
• 23:30 Return to hostel
05/07/2015, Sunday
• Breakfast
• Return trip
------------------------------------------------------------------------------------------
FUTSAL WEEK YOUTH TRAINING CAMP Story
Zadar 2015
Zadar 2014
------------------------------------------------------------------------------------------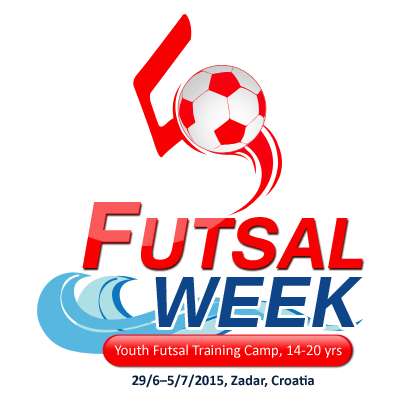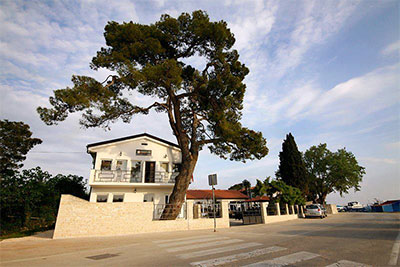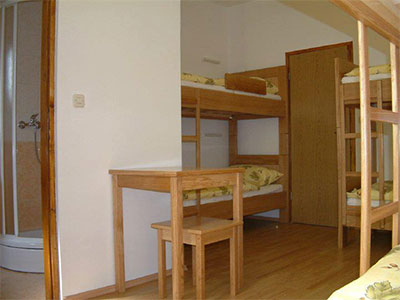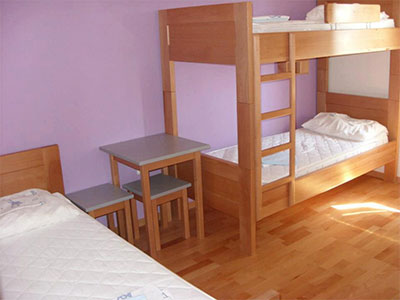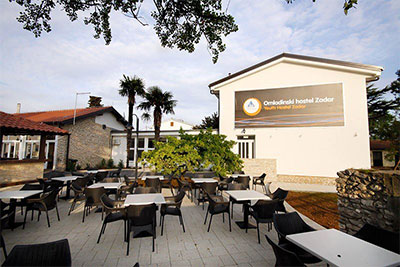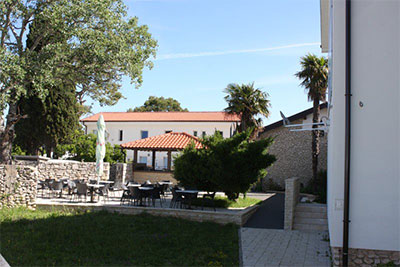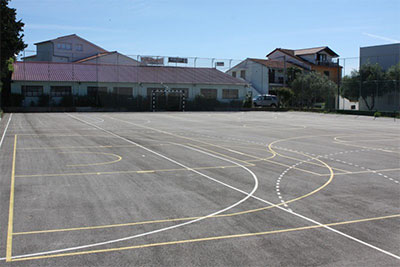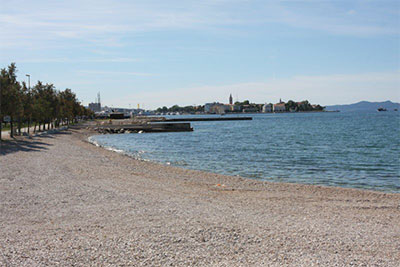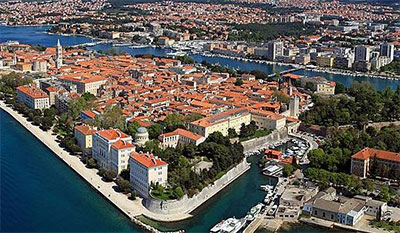 Posted by
Luca Ranocchiari
-->
luca.ranocchiari@futsalplanet.com