Perth Youth Futsal Pre-season Tournament
24-26/8/2018
Perth, Scotland
Venue
: Perth College UHI
Categories
:
U14
U16
Senior
Perth Youth Futsal
in Scotland are hosting a pre-season tournament between 24-26 August in Scotland.
The tournament will be for U14, U16 and senior levels. Games will be played over Friday evening, Saturday and Sunday.
Perth Youth Futsal are currently in the Scottish National League and have played in the UEFA Cup 4 times.
For more info get in touch with
Kyle Ballingall
-
kyleb1905@hotmail.com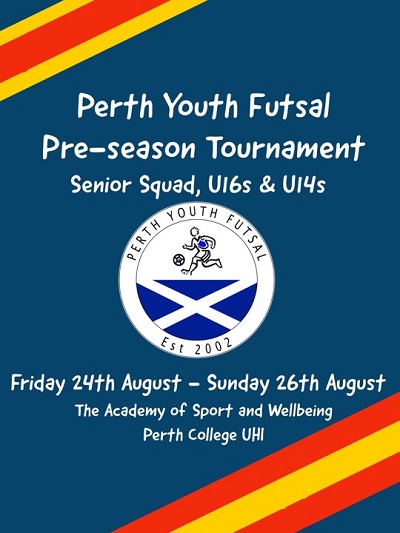 FP Staff
-->
info@futsalplanet.com